Premium SSL Certificates
Secure your site and add trust & confidence for your visitors.
1 Year Premium SSL Certificate
$79.95
Our Premium SSL Certificate protects one domain name of your choice. This certificate will protect yourwebsite.com and www.yourwebsite.com.
Buy
1 Year WildCard SSL Certificate
$179.95
A WildCard SSL Certificate protects one domain name and its sub-domains. For example: yourdomain.com, blog.yourdomain.com etc.
Buy
What is SSL?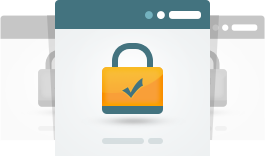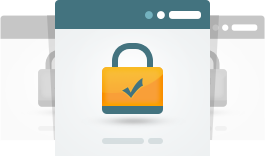 SSL Certificates are fundamental to internet security. They are used to establish an encrypted connection and allow data to be transmitted securely between a browser or user's computer and a server or website.
Establishes a secure connection between a browser and a server
Encrypts communication to protect sensitive information your customers provide to you
Places a padlock next to your web address in the browser
Authenticates an organization's identity
Our SSL certificates are from some of the most trusted brands in Online Security.