Premium SSL Certificates
Secure your site and add trust & confidence for your visitors.

Secure Your Site Today with an SSL Certificate!
1 Year Premium SSL Certificate
$79.95
Our Premium SSL Certificate protects one domain name of your choice. This certificate will protect yourwebsite.com and www.yourwebsite.com.
1 Year WildCard SSL Certificate
$179.95
A WildCard SSL Certificate protects one domain name and its sub-domains. For example: yourdomain.com, blog.yourdomain.com etc.
What is SSL?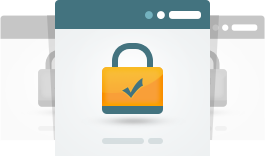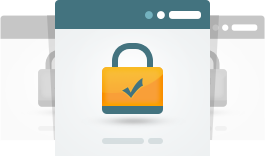 SSL Certificates are fundamental to internet security. They are used to establish an encrypted connection and allow data to be transmitted securely between a browser or user's computer and a server or website.
Establishes a secure connection between a browser and a server
Encrypts communication to protect sensitive information your customers provide to you
Places a padlock next to your web address in the browser
Authenticates an organization's identity
Browsers have changed, don't get left behind


Web pages not served via HTTPS are now being displayed as 'not secure' in
Google Chrome
and
Mozilla Firefox
. Don't let your website be one of them. Add SSL today.
Our SSL certificates are from some of the most trusted brands in Online Security.